Welcome!
The CMBQT Committee is actively  building a trail of barn quilts designed to tell the story of our community
in a way that captures the people, history and culture of the Township
News
In this section you will find past and present media coverage of the Cavan Monaghan Barn Quilt Trails initiative
You can also follow us on Facebook! CMBarnQuiltTrails/
---
Feb. 10, 2018
Introducing our newest quilt block on the Trail!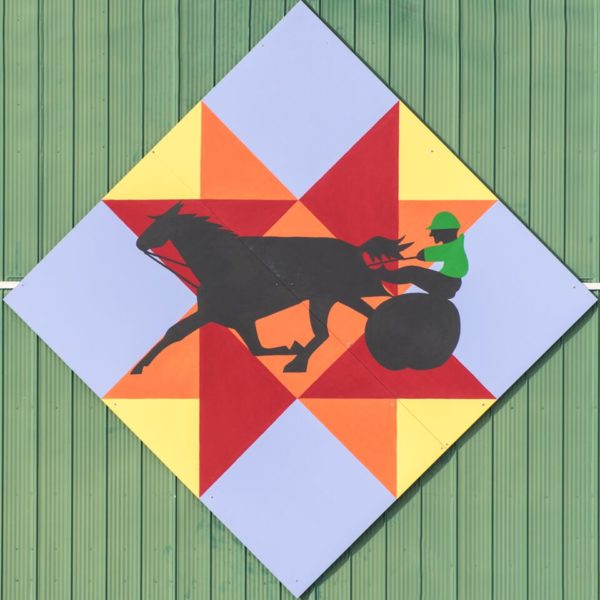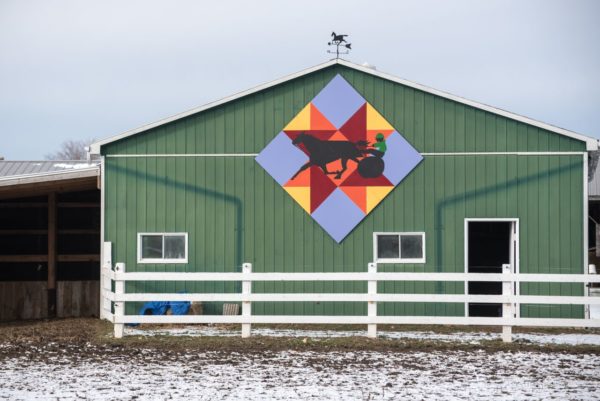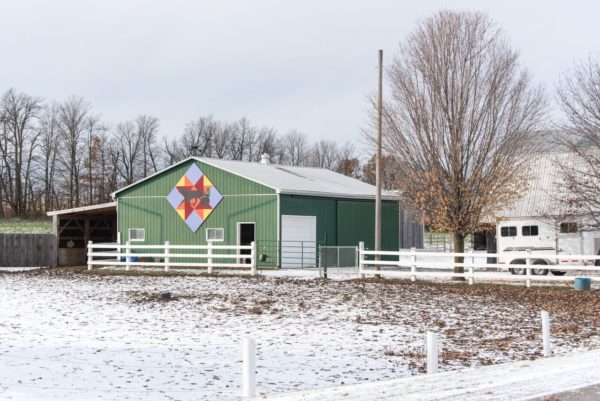 This is the Spinning Star Quilt Block, located on Ray & Fran Lowery's property at County Rd #21 West in Cavan.
---
Nov. 14, 2017
Take a look at our new promotional video on How to Get Your Own Quilt Block!

---
Locations
Interaction map of the Cavan Monaghan Barn Quilt Trails initiative:
---
Community Engagement
---
Dec. 9, 2017
Once again Christmas in the Village was a lovely event.
Thank you to all our volunteers for creating such a fantastic display, rounding up volunteers, braving the cold and promoting our project, and for creating beautiful 1×1 & 3×3 quilt blocks.
We sold 6 of them at our booth.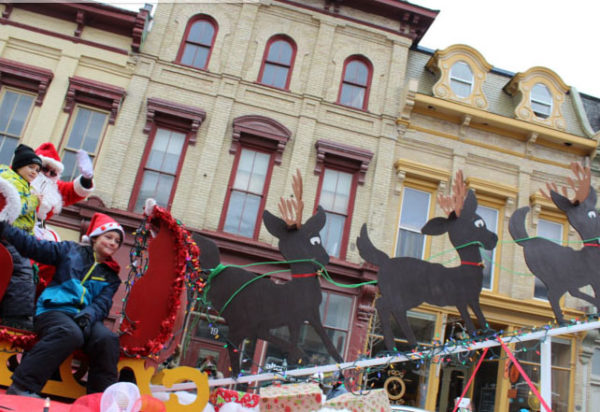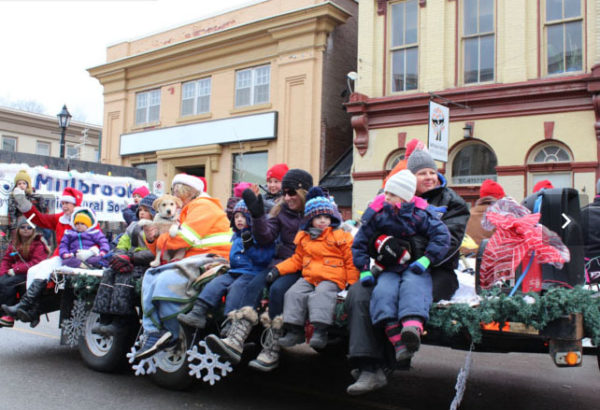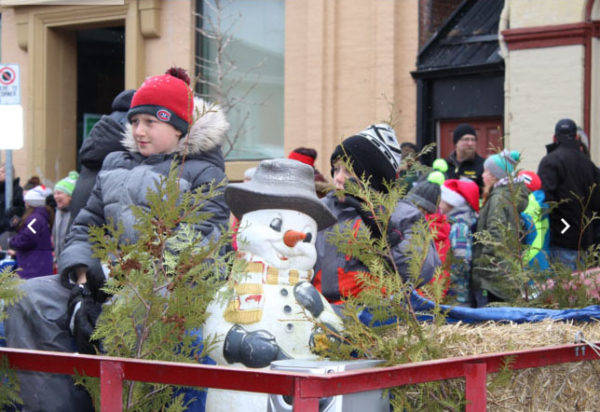 ---
Aug 3, 2017
Thanks to everyone who stopped by our CMBQT booth at on Ladies Night last week.
Record attendance on the street meant we had lots of people stopping by to chat
about our Barn Quilt Trail.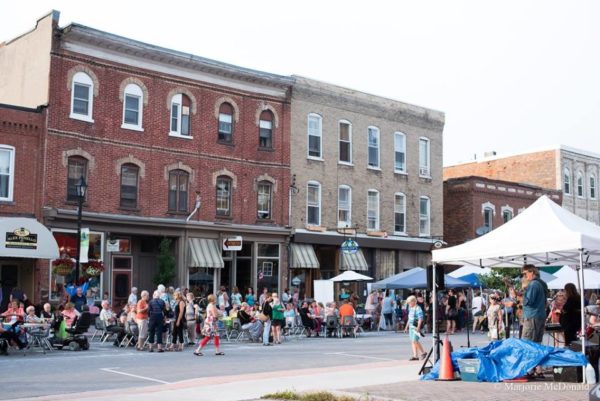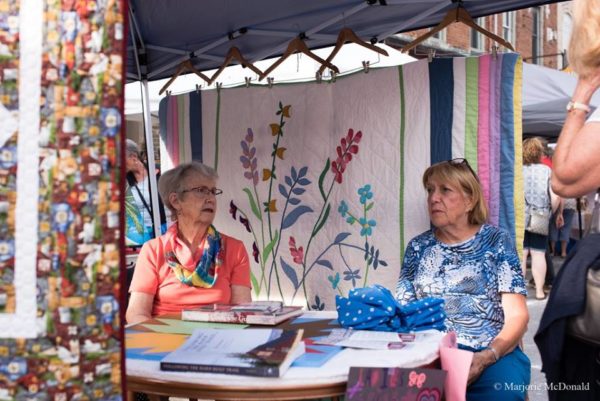 ---
.
Volunteers in Action
Volunteer Profile: Carolyn Brackenridge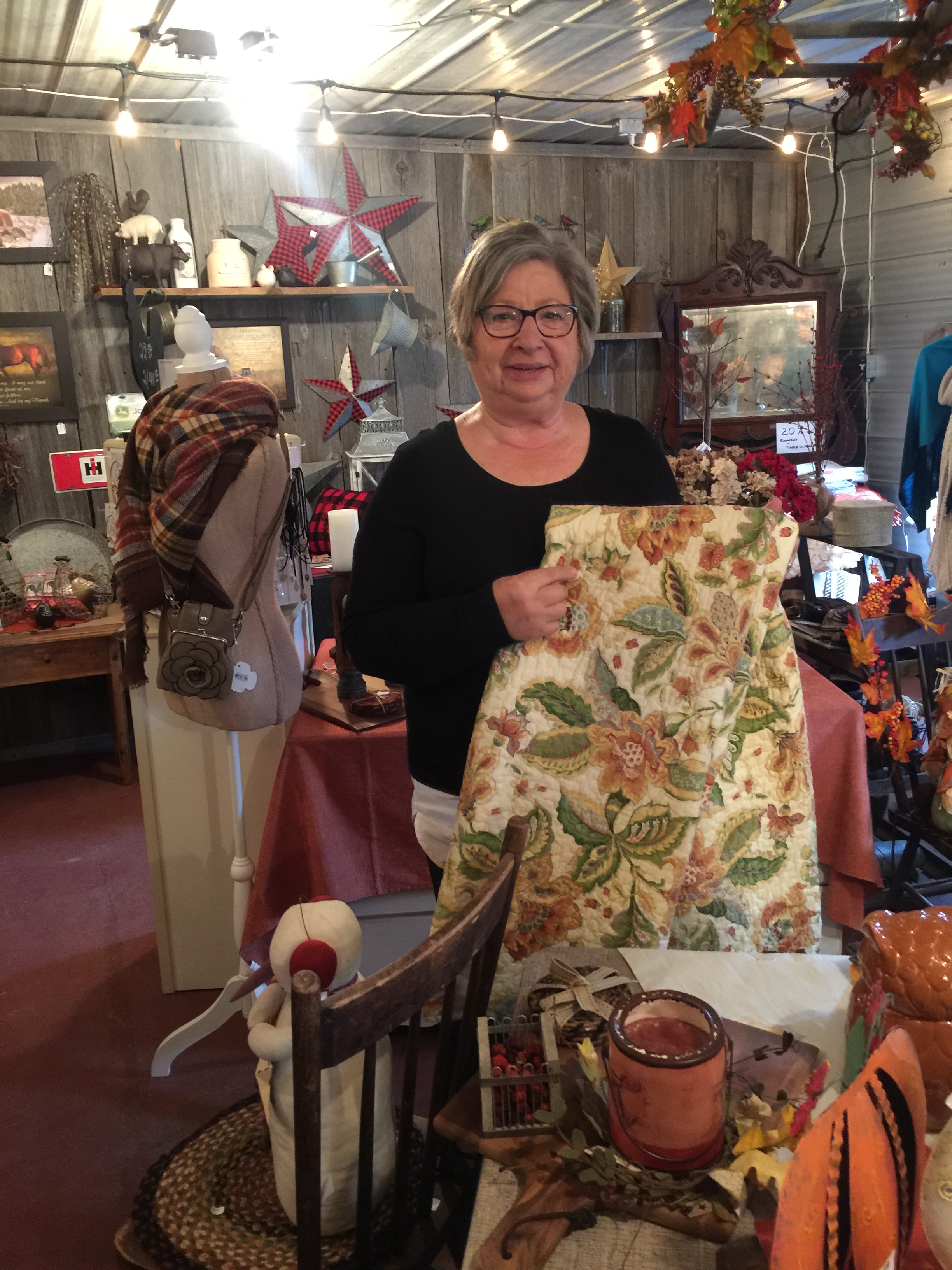 As a child, Carolyn Brackenridge would watch intently as her aunts and mother would set up quilts on wooden frames in the dining room. This sparked her initial interest in quilting.
More recently in the quilting front, Carolyn became involved in the Cavan Monaghan Barn Quilt Trail project; joining the initiative right from the get-go when some early members of the Committee drove to Prince Edward County to look at the local barn quilt blocks.
As a key member of the Site Selection Committee, Carolyn scopes out potential quilt block sites in the township, speaks to the property owners and helps interested owners select the right spot to display their block. Beyond site selection, Carolyn helps the CMBQT project in a number of other ways including priming boards and setting up and staffing booths at events to promote the trail.
Carolyn has lived in the south end of the Township since 1970, when she and her husband David relocated here from Lambton County with their young son Steven. In the fall of that year, the new Cavan Monaghan residents welcomed their second son Mark. A daughter, Karen, was born five years later.
In 1980, the Brackenridge family launched a feed business which eventually spanned three stores; one at their farm in the township, as well as locations in Hastings and Port Hope. Carolyn managed the store in Port Hope for a time, followed by the Hastings location. When her eldest son Steven joined the family business, the Brackenridge's moved the entire operation back to their home base at the farm in order to better serve the needs of their growing business.
In addition to the family business and the CMBQT Committee, over the years Carolyn has been involved in the community through 4 H projects (teaching everything from sewing to bread making), being a minor hockey and figure skating mom, supporting initiatives for local youth, and helping with events at her church.
When she (mostly) retired from the feed business two years ago, she channelled her combined passions of farm life and store ownership by reimagining an unused room in the Brackenridge barn into a lovely shop selling a variety of home décor items and gifts. Co-owned with her friend Diane Anderson, Country Charm at the Barn is a seasonal store, open September to the end of December from Wednesday to Sunday, 10am to 4pm.
Retirement has been good to Carolyn. In addition to her fulfilling work in the community, she is enjoying her time with her five beautiful granddaughters and one amazing grandson (whom she likes to tell is her "favourite" grandson). This year, the Brackenridge clan also added a special little girl to the mix, with the arrival of a great granddaughter, Josie.
.